VCT Industry Report 2016/17
Register below for FREE and INSTANT ACCESS to the VCT Industry Report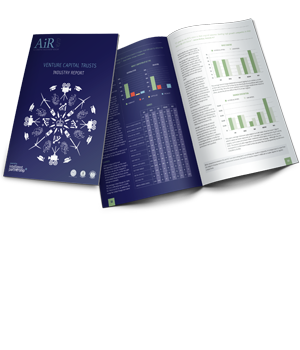 Discover the developments in the VCT market

Explore the positive impact of VCTs on the UK economy

Learn about new rules and how managers respond to them

Learn about client suitability and financial planning ideas

Review how your peers use VCTs with our advisers' survey and roundtable

Earn up to 4 hours of CPD
After reading the report, you will understand:
Secondary market: What is a secondary market and how it improves the liquidity of VCTs

VCT vs EIS: Differences between the two schemes, fundraising totals to date and advantages of VCTs over EIS

Financial planning case studies: How VCTs can be applied in practice to address different client needs

VCTs' Impact: How VCTs fill the funding gap for SMEs and contribute to the UK economy in terms of job creation and R&D

2016/17 fundrasing outlook: Find out how the market is responding to the new rules and whether there will be a capacity issue in the market this year
The report will also give you:
Due diligence: A due diligence framework that highlight the areas that require extra attention when it comes to VCT investing

Manager roundtable: See what the fund managers have to say about the impact of Brexit and recent legislative changes

Market update: A review of the latest open offers in the market and how they compare to each other

Types of VCTs: Explore the pros and cons of four different types of VCTs to determine what's best for your clients

Industry analysis: A detailed look at the market composition, charges & fees, returns & hurdles and other key investment metrics
The Current State of Play in the VCT market
The report comprises a summary of the VCT market, an update on the market today, tips on how to advise on VCTs, an analysis of current investment opportunities, and surveys and interviews with both IFAs and investment providers.
---
What financial planners, wealth managers and IFAs said about our previous Industry reports
---
I have found this report very useful covering many aspects of EIS. Nice to see statistics and average charges in the report too. I have saved the report for future reference as it will be a useful resource to refresh my knowledge.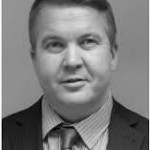 Damian Oke
Orchard House Ltd
Very interesting and informative, the report made a complex area of financial planning much more understandable. Excellent learning, training and competence material from Intelligent Partnership. A good read with excellent exam at the end to test my understanding.
John Brady
Independent Financial Consultants Ltd
Very comprehensive report and user friendly for non specialist investment advisers to give an update on the market direction and issues applying.

Thorfinn Rendall
Orkney IFA Limited
If you haven't got a copy of the Alternative Investment Report – get it. It will rapidly become dog-eared through use.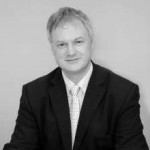 Stephen Jones
Clear Solutions Wealth & Tax Management
Prefer a hard copy? You just need to cover postage and handling
---
Order just one copy, put your name on it and keep it all for yourself!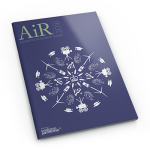 Order three copies, one for you and a copy for two of your colleagues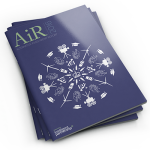 Order 10 copies, share with colleagues and leave a couple in reception
Order a box, share them around the office or with your favourite clients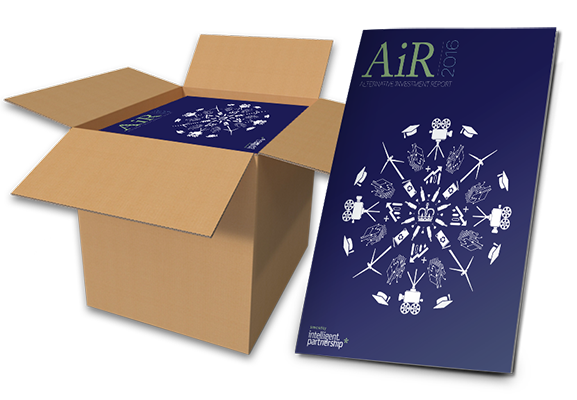 The 2016/17 VCT Industry Report is supported by leading investment providers