EIS Industry Report 2016/17
Register below for FREE and INSTANT ACCESS to the EIS Industry Report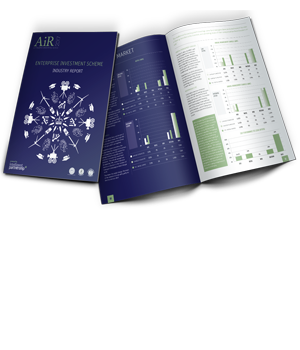 Discover the key trends in the EIS market

Explore what EIS can do in terms of tax benefits

Find out how recent legislative changes are impacting the EIS universe

Learn about new investment products and strategies

Review how your peers use EIS with our advisers' survey and roundtable

Earn up to 4 hours of CPD
After reading the report, you will understand:
Developments in EIS: A detailed look at what's changed and what the future might hold

Fundraising success: How much has been raised by the scheme and the outlook for this year's fundraising

Technical pitfalls: The rules to be wary of in order to be eligible for the full set of reliefs

Advance assurance: How HMRC has slowed down processing advance assurance applications

Performance and exits: Discover improvements in accessing EIS performance and exits
The report will also give you:
Due diligence: A due diligence framework that highlights the areas that require extra attention when it comes to EIS investing

Client case studies: Examples of suitable client profiles for you to benchmark against your own client base

EIS underlying assets: A review of the wide range of sectors that the EIS universe encompasses

Industry analysis: A detailed look at the market composition, charges & fees, returns & hurdles and other key investment metrics

Industry roundtable: How the managers & platforms view the current and future state of play in EIS
The Current State of Play in the EIS Market
Learn about the latest legislative changes in EIS and find out how managers are responding to them. Our research shows that HMRC advanced assurance are taking longer and some advisers feel that the administration of the tax reliefs is unnecessarily complex. Take a look at the 5 possible options suggested by HMRC.
---
What financial planners, wealth managers and IFAs said about our previous Industry reports
---
We are delighted to support the efforts of Intelligent Partnership and their EIS Industry Report is quickly establishing itself as an invaluable adviser reference. I know from my previous role in a financial planning advisory firm that it's difficult to get authoritative and credible research into the EIS industry but that's exactly what this report provides.
Mark Brownridge
The EIS Association
I have found this report very useful covering many aspects of EIS. Nice to see statistics and average charges in the report too. I have saved the report for future reference as it will be a useful resource to refresh my knowledge.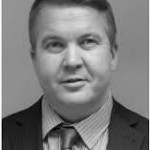 Damian Oke
Orchard House Ltd
Very interesting and informative, the report made a complex area of financial planning much more understandable. Excellent learning, training and competence material from Intelligent Partnership. A good read with excellent exam at the end to test my understanding.
John Brady
Independent Financial Consultants Ltd
The report was very thorough and gave an excellent overview to the background of the industry and analysis of the key stats

Alan Cram
Ellis Bates Financial Solutions Ltd
Prefer a hard copy? You just need to cover postage and handling
---
Order just one copy, put your name on it and keep it all for yourself!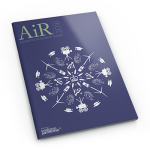 Order three copies, one for you and a copy for two of your colleagues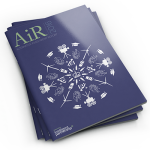 Order 10 copies, share with colleagues and leave a couple in reception
Order a box, share them around the office or with your favourite clients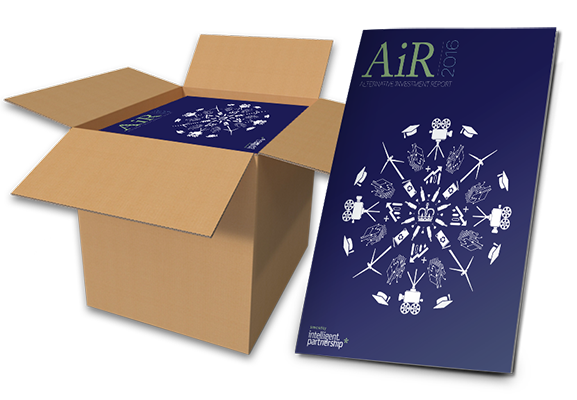 The 2016/17 EIS Industry Report is supported by leading investment providers