Lisa Best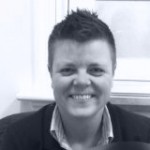 Lisa Best
Head of Financial Services Content
07878 529 093
Lisa worked for the last fifteen years with developers in structuring leisure products for sale to retail purchasers. Her role was in relation to the drafting of documentation, the practical aspects of the correct set up to allow for efficient operation and involvement in the legal restrictions that increasingly applied. From early 2009 she worked on investment projects for Citadel Trustees Ltd ("Citadel"), which is part of the Hutchinson Trust Group and was appointed Investment Services Director a year later, then quickly became an FSA approved person.
in 2012 Lisa joined a product provider to lead the set up of forestry investment structures including a Luxembourg Specialised Investment Fund, a Netherlands based share offer, and a retail offering for US investors.
in 2013 Lisa set up Diligent Consultants Ltd, aimed at providing consultancy services to the alternative investment sector.
Lisa is a keen traveller and has spent extended periods in America and Australia fighting heat stroke and sun burn!