Dave Robinson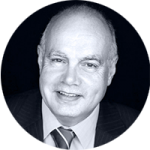 Dave Robinson
Director - Centurion Wealth Care
Dave's career spans around 20 years in private accountancy practice and over 25 years as a practising personal financial planner and Independent Financial Adviser – the two often overlapping.
One of relatively few advisers in the UK to have qualified as both a Chartered and a Certified Financial Planner, he also holds a range of other professional qualifications including:
Fellow of the Chartered Association of Certified Accountants
Chartered Member of the Chartered Institute for Securities & Investments
Member of the Society of Trust & Estate Practitioners
Member of the Society of Later Life Advisers
Member of the Expert Witness Institute
CFA Society UK Investment Management Certificate
Since 2000, Dave has specialised in designing and implementing holistic financial planning and investment strategies for the client groups now being served by Centurion Wealth Care: his very close personal interest in these clients stems from having a son with severe learning difficulties, while all of his parents and parents-in-law required significant levels of support in later life.
Dave has written or contributed to a wide range of books, technical guides and study manuals for various professional bodies and he regularly write articles and case studies for professional journals and newspapers. He has appeared on BBC1's Money Matters Roadshow, local radio programmes and Radio 4's Money Box, contributing on the subject of financial planning in later life.