Daniel Kiernan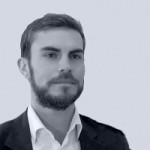 Daniel Kiernan
Associate Director                   
0203 375 1706
Dan Kiernan has been an Associate Director of Intelligent Partnership since 2010. Dan was previously a VicePresident at the Bank of New York Mellon working in Performance and Risk Analytics. Managing a multi-national team, his role was to work with large institutional clients to help them understand the performance of their investments.
At Intelligent Partnership Dan is the investment specialist and he recently passed the CII Level 4 Certificate in Discretionary Investment Management. As well as producing a lot of the content for IP's articles, reports and videos, Dan also compiles and presents the accredited education programmes and training events. Dan is often invited to speak at industry events and regularly writes for the financial trade press.
In a former life Dan was a secondary school teacher – so he likes to think that he's a good presenter and has already played to the toughest audiences out there!