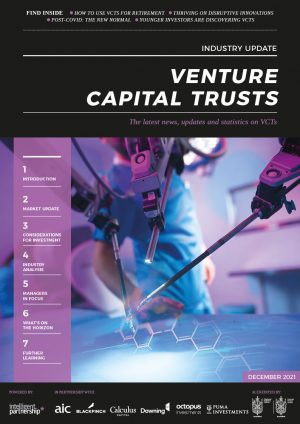 The Venture Capital Trust (VCT) sector has shown remarkable stamina in navigating a pandemic that has posed the greatest health and economic challenge of a generation.

VCTs continue to play a vital role in the survival and growth of early stage companies.

The Autumn budget reaffirmed the government's continuing commitment to small businesses and innovation. While there's still a level of uncertainty about the UK economy, the success of the vaccine rollout has given hope to many small businesses.

This up-to-date look at VCTs provides industry news, expert perspective and insights, as well as analysis of the latest developments and trends of a dynamic sector in constant evolution.

You can claim up to 2 hours CPD for reading the update and it is free to access here.