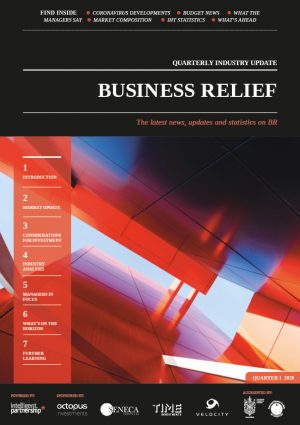 Following in the footsteps of Venture Capital Trusts, Enterprise Investment Scheme and Alternative Investment Market, we're switching to reporting on the ins and outs of the Business Relief market on a quarterly basis.

Business Relief is now a decidedly middle-aged 44 years old, but it has proved its value and continues to have a lot to offer. It has become a stalwart of family business protection and growth business funding.

This first dynamic quarterly update gives you all the usual in-depth analysis of the figures, identifying the trends shaping the market, as well as expert commentary and insight on what's happening right now. That includes the potential Coronavirus consequences and Budget impacts – direct and indirect.