Dry Bulk Shipping Report 2015/16
Register for FREE and INSTANT ACCESS to the 2015/16 Dry Bulk Shipping Report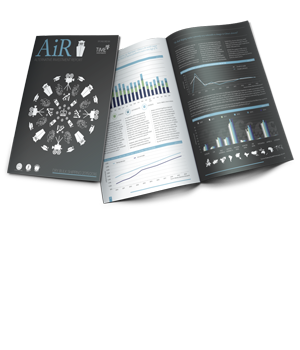 Key benefits and risks of Dry Bulk shipping investments
An overview of how to invest in the Dry Bulk shipping sector 
How Dry Bulk shipping investments can be accessed tax efficiently
Overview of the strategic importance of Dry Bulk shipping in the UK
Earn up to 2 hour of CPD from the CISI, CII and PFS
A short and long-term outlook for Dry Bulk shipping and a look at the economic factors driving demand
Brief Overview
Dry Bulk Shipping is an established industry that has been around for centuries and is essential to global trade. The industry is well placed  to take advantage of any economic recovery and now could well be the perfect time to invest as there is not enough supply, so any rise in demand will have to lead to higher valuations. However, this is a niche investment and so advisers will need to inform themselves about the risks and benefits. Our report covers the investment case, the history, the current state of the market and the outlook for the future, so readers will be able to approach the sector from a position of knowledge.
"We appear to be at a ten-year low
in the value and freight rate cycle for dry cargo. If so, now is a good time to buy, so long as leverage is low and the further investment in a carry cost is available. Market sentiment is that values and freight rates are unlikely to improve significantly for the next couple of years. The fleet is young so it will take time for over-capacity to be worked out. Much depends on China and growth. Also restraint by Shipyards to avoid adding capacity as soon as conditions start to improve."
Frank Dunne
Partner at Watson, Farley and Williams

Comments on the Shipping sector
"These moments of deep negative sentiment are often a good time to invest, especially if finance is in short supply"
Martin Stopford, non-executive President of Clarksons Research
"This is a sector rich in SMEs and innovation and one that, with the right conditions, can contribute to enterprise, productivity and both national and regional growth in the UK"
Lord Mountevans, Department of Transport
"Charter rates are at an all-time low but they're not expected to stay there forever; shipping is a highly cyclical industry"
Jim Everson, Former MD and Head of Shipping at ED&F Man Shipping Ltd
"Whosoever commands the sea, commands the trade; whosoever commands the trade of the world, commands the riches of the world, and consequently the world itself."
Sir Walter Raleigh (c1552-1618)

About the sponsor
TIME Investments work in partnership with financial advisers, wealth managers and family offices to create and deliver innovative investment solutions for their clients. Throughout their investment solutions they focus on providing consistent, stable returns delivered through a defensive and transparent investment strategy.