An Adviser's Guide to VCT
Register for Free and Instant Access to An Adviser's Guide to VCT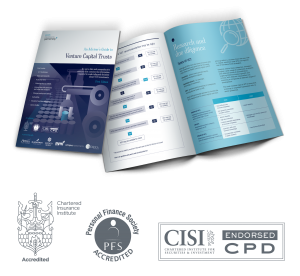 An Adviser's Guide to VCT
A clear and

 impartial resource for advisers and paraplanners who want to get an understanding of the rules and regulations surrounding VCT investments, including all the latest technical and legislative aspects of VCT investing.




Practical Guidance
Detailed overview of the types of estate planning methods and the technical complexities to be aware of

Case Studies
Real-life examples of when and how the various estate planning options can be used and what they can achieve

Thought Leadership
Contributions from experts in the VCT world on some of the most technical aspects of investing in VCTs

CPD Accreditation
Our guides are accredited by the CISI, CII and PFS. Give us feedback and don't forget to claim your CPD!
Learning objectives
»  Apply the main rules and practicalities that govern the VCT reliefs available. 
»  

Explain the main risks associated with VCT investments.
» 

Define the key aspects that need to be taken into account when considering client suitability for a VCT investment.
» 

Evaluate the main considerations for a VCT investment and investment provider.
»  

Conduct discussions for claiming EIS tax reliefs.



»  Evaluate the main considerations for an EIS investment and investment provider.

»  Access planning examples that can apply to real-life situations. 
»  Ascertain the circumstances in which VCT reliefs can be withdrawn.
Acknowledgements
A publication like this is rarely the product of one organisation's efforts; to ensure that it is up to date, comprehensive, accurate and captures all of the key issues requires a wider input. We've had plenty of help producing this Guide and would like to thank David Brookes, Sarah McGuffick, Ian Sayers and Rhodri Whitlock, who have contributed their thoughts to this Guide.
We would also like to thank our partners: Amati Global Investors, Blackfinch Ventures, GrowthInvest, NVM Private Equity, Octopus Investments and Seneca Partners. It would not be possible to produce educational material like this without their generous support and contribution towards the production, printing and distribution of the guide.
---
Brief Overview
Venture Capital Trusts (VCTs) raised £731 million in 2018/19 – the second highest amount since their inception, meaning they continue to be a vital source of tax-efficient investment into UK small businesses. With such strong interest, we believe the time is ripe to provide advisers with a clear and insightful explanation of the rules and operating structures surrounding VCTs 
Recent government changes mean that there is now a greater focus on higher-risk investments, and as interest in the market continues to rise, understanding VCTs is more important than ever.
This Guide takes a practical, impartial look at VCTs to give advisers and paraplanners the confidence to discuss the potential benefits and pitfalls of this market with their clients.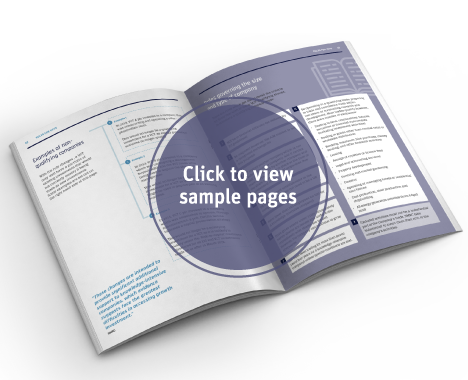 The funding that VCTs provide is key to maintaining UK Plc's reputation as a key innovation hub.
RHODRI WHITLOCK, ASSURANCE & ADVISORY PARTNER, HEAD OF FINANCIAL SERVICES AND ASSET MANAGEMENT, CROWE UK

---

Key information documents' performance scenarios are overly-optimistic for many products, even in supposedly 'unfavourable' and 'moderate' conditions.
Sarah McGuffick, Lead Regulatory Policy Adviser, PIMFA

The VCT industry has adapted well to the changes
David Brooks, Tax Partner, BDO
---
Prefer a hard copy?
If you would like us to send you a hard copy of this report, please click on the button below.