An Adviser's Guide to EIS
Register for Free and Instant Access to An Adviser's Guide to EIS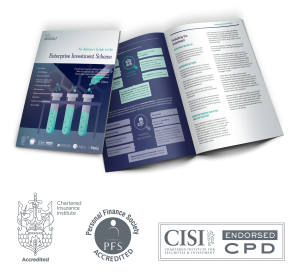 An Adviser's Guide to EIS
A clear and impartial reference document for advisers and paraplanners seeking to understand the nuts and bolts of EIS, providing a comprehensive resource on the latest technical and legislative aspects of EIS.


Practical Guidance
Detailed overview of the types of estate planning methods and the technical complexities to be aware of

Case Studies
Real life examples of when and how the various estate planning options can be used and what they can achieve

Connections
Straightforward advice on developing professional relationships with financial planners and advisers

CPD Accreditation
Our guides are accredited by the CISI, CII and PFS. Give us feedback and don't forget to claim your CPD!
Learning objectives

»  

Apply the main rules and practicalities that govern the EIS reliefs available.
»  

Explain the main risks associated with EIS investments.
» 

Define the key aspects that need to be taken into account when considering client suitability for an EIS investment.
»  Feel confident to forge the relevant commercial relationships and to implement client referral arrangements
»  

Conduct discussions for claiming EIS tax reliefs.



»  Evaluate the main considerations for an EIS investment and investment provider.

» 

Access planning examples that can apply to real-life situations.
»  Ascertain the circumstances in which EIS reliefs can be withdrawn.
Acknowledgements
A Guide like this is rarely the product of one organisation's efforts: to ensure that it is up to date, comprehensive, accurate and captures all of the key issues requires a wider input. We've had plenty of help producing this Guide and would like to thank David Adams, Roger Blears, Liz Brion, Mark Brownridge and Tom Wilde, who have contributed their thoughts to this Guide. Their input is invaluable, but needless to say, any errors or omissions are ours.
We would also like to thank our partners: Deepbridge Capital, GrowthInvest, Seneca Partners, Jenson Funding Partners and Vala Capital. It would not be possible to produce educational material like this without their generous support and contribution towards the production, printing and distribution of the guide.
---
Brief Overview
2019 marks the 25th anniversary of the Enterprise Investment Scheme (EIS), and a number of legislative changes over the past few years mean it is quite a different beast to when it started a quarter of a century ago. While its aim of utilising tax-efficient investments to support small UK businesses remains undiminished, the rules around this have been given an overhaul. 
We, therefore, think the time is right to provide an update on those changes and offer financial advisers and paraplanners the tools to confidently and successfully navigate this market for their clients.
This Guide offers an impartial look at the nuts and bolts of investing in the EIS, offering practical support for advisers considering this market for their clients.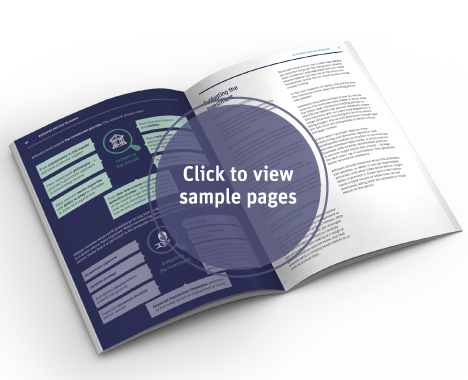 It's clear that in a post-Brexit environment, the government wishes to reiterate that the UK is open for business.
MARK BROWNRIDGE, DIRECTOR GENERAL, ENTERPRISE INVESTMENT SCHEME

---

The European Commission has launched a consultation to seek views to inform its 'fitness check' evaluation of the State Aid regulations and the various guidelines applying to the Venture Capital schemes such as EIS, including the Risk Finance guidelines, and we have made some recommendations.
Roger Blears, Senior Partner, RW Blears

The substantial part test for qualifying companies often brings a palpable sense of relief as they realise that they may still be able to raise EIS investment.
Tom Wilde, partner, Shoosmiths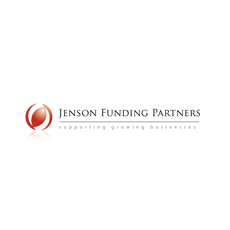 Jenson Solutions and Jenson Funding Partners are the strategic and operational advisers to the Fund Manager in respect of the 3 funds.
Foresight and Jenson Solutions have been working together for a number of years. When the government announced the SEIS initiative, it was seen as a great opportunity for both parties to help small growing businesses exceed their potential.
Jenson Solutions are working with Thompson Taraz and Foresight on the latest Fund a combined SEIS and EIS which is now open for investment and deployment of capital. Thompson Taraz is the Fund Manager of this fund.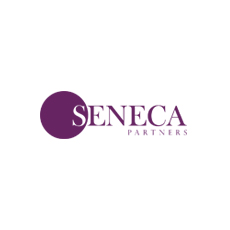 Seneca is an independent investment management and corporate advisory business for High Net Worth individuals and SMEs. We have truly achieved our aim of becoming a home for SMEs where companies and entrepreneurs can access invaluable support and opportunities.
Our team brings together decades of success in providing bespoke investment and advisory solutions for our clients across a multitude of financial areas.
---
Prefer a hard copy?
If you would like us to send you a hard copy of this report, please click on the button below.