AIM Industry Report 2019
Register for FREE and INSTANT ACCESS to the 2019 AIM Industry Report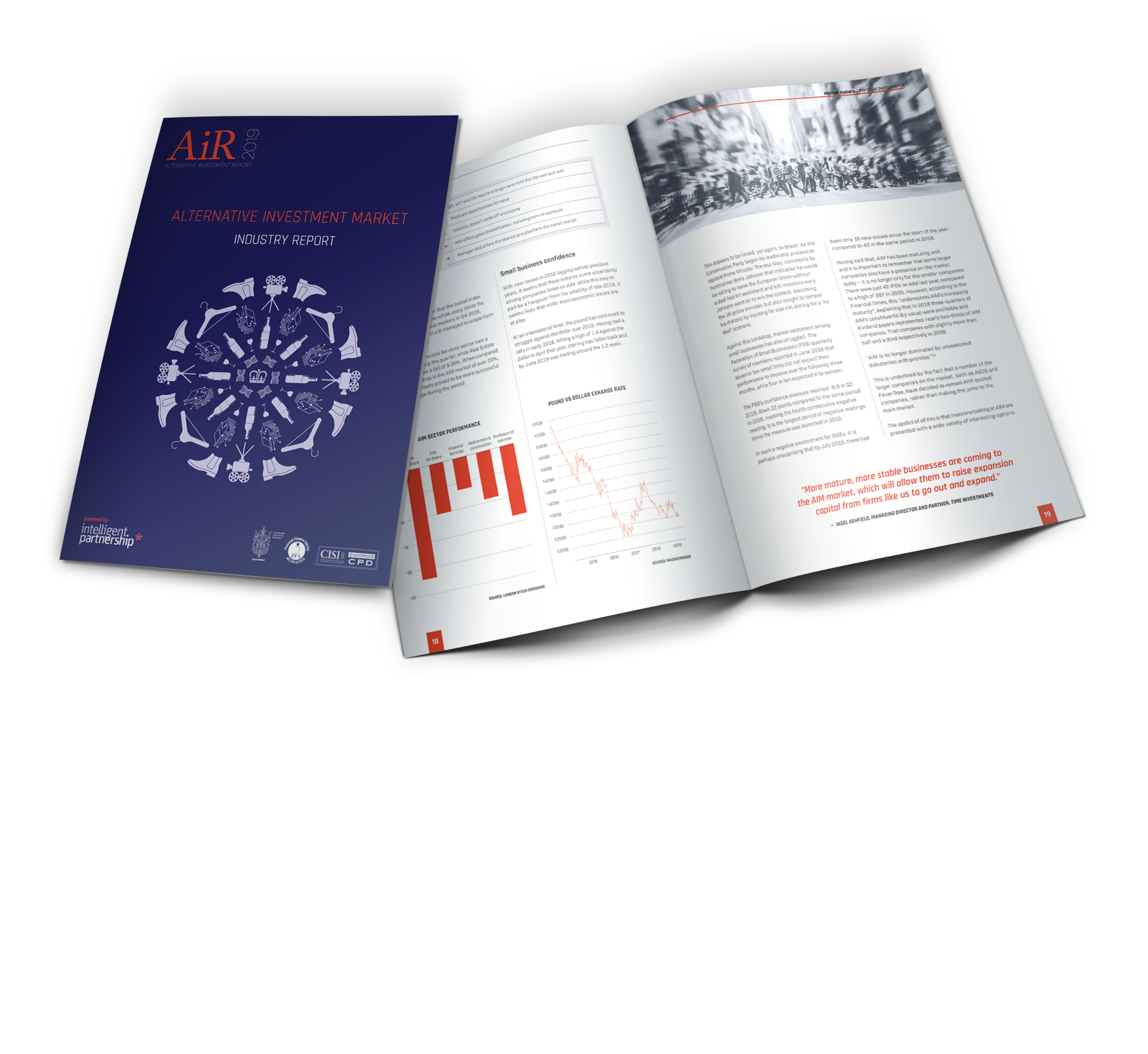 Identify the main developments and news in the AIM market in 2019.

Understand the relevance to AIM of rule changes to the main tax reliefs.

Identify and understand the main changes introduced to the AIM market since 2017.

Compare the key metrics of AIM-based tax efficient offers with knowledge of the average statistics including the mean and mode fees and charges currently applied

Recognise how the adviser community is currently interacting with AIM and its areas of confidence and concern. 

Describe the pros and cons of AIM-quoted companies vs. unquoted companies from an investment perspective.
Brief Overview
The Alternative Investment Market (AIM) has demonstrated increasing maturity over the past year – while still living up to its reputation as "the world's leading growth market". Despite a number of headwinds that have caused volatility, not to mention the ongoing uncertainty created by Brexit, AIM has shown resilience and the ability to bounce back from global economic turmoil to show its second largest ever market value.
This strength is clearly being welcomed by financial advisers, who have shown in our third AIM Industry Report that they still recognise the market as one with good growth potential for clients. Brexit has not dampened their willingness to recommend AIM, while for nearly three-quarters of advisers 2018's volatility has not impacted their enthusiasm for the market. 
This latest edition of our AIM Industry Report examines those advisers' views in more detail, and takes a closer look at the underlying statistics in the market, including analysing the various tax-efficient offers available on AIM. It also gets under the hood of recent regulatory changes designed to polish AIM's reputation.
Sponsors Quotes
"With rising levels of knowledge and awareness around investing in AIM we are seeing increasing interest in a passive service such as ours."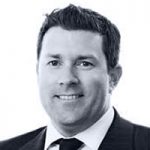 Nigel Ashfield, TIME Investments
"AIM is fraught with many potential pitfalls. To counteract this, we have a stringent investment process – carefully screening the AIM universe for companies with strong balance sheets, repeatable cash flows and good valuation metrics."

Chris Murphy, Walkers Crips
"With the average market cap of AIM being approximately £100m, larger funds cannot compete, resulting in an untapped market for investors."

Dr Dan Appleby, Blackfinch
"AIM helps companies raise the capital they need; this provides a flow of interesting investment opportunities for investors."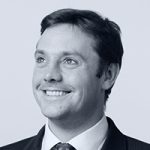 Sam Barton, Close Brothers
"AIM has become the market of choice for ambitious growth companies."

Richard Power, Octopus Investments
"AIM enables advisers to maximise their clients' equity portfolios in a highly tax efficient environment, especially if held within a ISA.

Jonathan Gain, Stellar Asset Management
Comments on the AIM market
"Despite global macroeconomic uncertainty, we have seen strong levels of capital raising on AIM in 2018 and into 2019."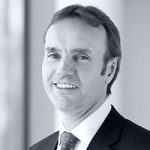 Marcus Stuttard, Head of AIM, London Stock Exchange
"AIM constituents are well positioned to continue to adapt quickly and to meet the challenges head on."

Chris Searle, Corporate Finance Partners, BDO
"As AIM matures and larger companies remain on the index, we could be moving towards a place where AIM is no longer exempt from stamp duty."

Sam Dumitriu, Research Director, The Entrepreneurs Network
"Many of the companies that raised privately before listing on AIM are in Life Sciences and related sectors"

Henry Whorwood, Head of Research and Consultancy, Beauhurst