Following our recent look at the new P2P regulations and the FCA's role in regulating the market, RW Blears senior partner Roger Blears takes a look at some of the common law rules that must also be kept in consideration
As deadline day approaches, there has been an understandable focus on the FCA's P2P regulations, but recent developments have raised questions around a platform's duty of care at common law.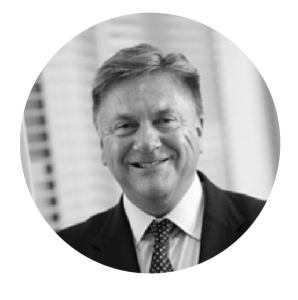 The recent decision by the Supreme Court in the case of Singularis Holdings Ltd – v – Daiwa Capital Markets Europe Ltd is a timely reminder of this.
In Singularis, Daiwa, a bricks-and-mortar bank, was held to be in breach of an implicit duty of care to its customer Singularis, which had been the victim of Daiwa's negligence.
Does a P2P platform owe a duty of care at common law to its lenders and borrowers?
A P2P platform is not a bank but an agent who acts for two principals with potential conflicting interests, undertaking to its borrowers to receive payments and to its lenders to make payments. It provides a service to both lenders and borrowers.
At the same time, it is not able to give each principal its undivided loyalty, particularly if the borrower defaults on his loan.
One well known operator states in its Borrower Terms that it will give "Borrowers and Guarantors the fairest customer experience" but when the chips are down it is very clear that the operator will act for the lender in recovering a loan.
FCA rules sidestep the conflicts of interest that arise for an operator when acting for two principals with competing interests, by providing that whilst an operator must treat its lenders as clients, its borrowers are expressly excluded as being clients of the operator.
But at common law the position may well be that an agent will be in breach of a fiduciary duty owed to a borrower principal unless it obtains the express permission of the borrower to modify the normal fiduciary duties that an agent owes to its principal.
As regards duties owed to lender principals, the FCA approaches its regulatory role through the requirement that operators abide by its high-level principles as well as by detailed rules of business.
There has been much consultation and discussion as to whether something more might be needed by way of the imposition on authorised firms of a duty of care to their clients. 
The current position is that the Financial Services Duty of Care Bill 2019-2020 was until recently being ushered through Parliament. This would have required the Financial Conduct Authority to make rules for authorised persons to owe a duty of care to consumers in their regulated activities. 
As the 2017-19 Parliament was dissolved at the end of the 2019 Session this Bill will make no further progress. It remains to be seen whether it will be reintroduced in the next Parliament and, if the Bill becomes law,  what FCA rules may introduce as regards P2P Platforms.
The content of this blog was first presented as part of Roger Blears' speech to the TISA P2P Forum on 11 November 2019