EIS Showcase 2018
EIS

Showcase
MEET EIGHT PROVIDERS OF EIS SOLUTIONS IN ONE MORNING
Review a representative sample of smaller company investment solutions in one half-day event,
without having to undertake your own expensive and time consuming research.
HEAR

 eight leading fund managers talk about their investment solutions
NETWORK with their investment specialists without having to commit to any further meetings
COMPARE key investment information, including charges and levels of risk and return
LEAVE confident that you have reviewed a representative sample of the solutions in the market
What will the event cover
The content is based upon our findings from surveying advisers for the annual Alternative Investment Market Industry Report. Each presenter is asked to cover the same five issues that we know are key concerns for advisers:
THE FUND MANAGER: ownership, length of time in the market, relevant AUM, performance track record and financial strength
INVESTMENT OBJECTIVE: growth, capital preservation, income, or a combination of the three, and the targeted level of annual returns
UNDERLYING INVESTMENTS: What are they, how will they generate returns and how is liquidity achieved?
CHARGES BORNE: charges both the investor and the investees face during the product's lifetime, incl. performance, admin, and deal fees
DIFFERENTIATION: what differentiates the product from others in the market
What advisers have said about our previous Showcase events
There is little enough education on this highly technical area of the market, so when you do have a chance to learn from and speak to 8 different providers at the same event, on the same day why wouldn't you attend? A well-structured, informative and well run conference, which was an excellent use of my time.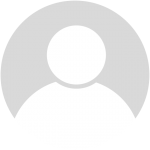 Gareth Tregidon
Stafford House Investments
What a great and succinct way to meaningfully compare providers and get an understanding of what they do, how they do it and what they charge for doing so.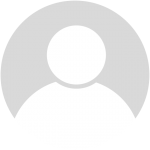 Graham Tiffin
Clairville York Limited
A very well run event giving exposure to a large number of top providers in the BPR sector. Well worth attending if you are looking to research providers or increase knowledge in this area.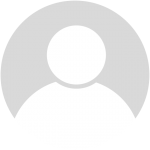 Ian Paginton
Fraser Wealth Management
…reading the EIS Report?
While our industry reports give a comprehensive overview of the market, this event will focus in on specific Fund Managers and their offers. We won't spend long discussing generalities and basic information or the history and development of the market. The intention is to hear about some of the leading investment solutions without repetition or deviations into irrelevant side issues.
Our EIS Showcases are supported by investment experts from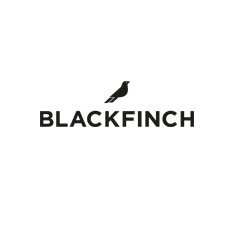 Blackfinch Investments is an established and experienced manager in the UK market for tax efficient and capital protected investments. Blackfinch specialise in Inheritance Tax mitigation through Business Property Relief (BPR) for both individuals and corporate entities, Enterprise Investment Scheme (EIS) Portfolios and also Seed EIS (SEIS) Portfolios. With a focus on capital preservation, Blackfinch look to protect investor capital through asset backed investment strategies in sectors such as property, lending, renewable energy and media. Underpinning this investment strategy is a first class client services and intermediary support team based in both London and Malvern, Worcestershire. Their approach embodies the Blackfinch philosophy: efficient client-focused solutions delivered in a simple and transparent way.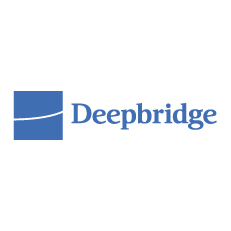 Deepbridge is a different kind of investment manager. We work closely with financial advisers and investors to design innovative products, ranging from investment in technology growth companies to asset-backed renewable energy projects. We also partner with innovative and committed management teams to help UK based companies realise their potential and become successful leading-edge businesses. Deepbridge operates across four principle divisions: disruptive technology, sustainable technologies, life sciences and renewable energy. Take a look through our website to find out how we could help you.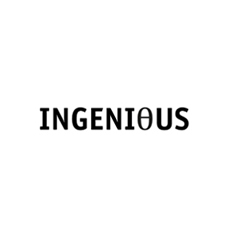 Our portfolio of alternative investment opportunities focus on clean energy,
real estate, media and entertainment. Our professionals draw upon unrivalled industry relationships and deep sector expertise and investment experience.
Wherever we invest, we always apply the same principle – only investing our clients'
money where we are happy to put our own.
We seek to balance the stability and rigour of a trusted institution with the dynamism and entrepreneurial spirit of a growth business.
Our ethos and approach have delivered over a decade of alternative investment opportunities to an ever-expanding client base of individuals, institutions, family offices and corporate investors.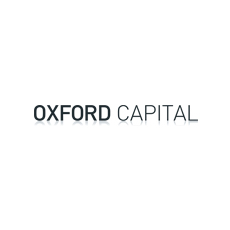 Oxford Capital aims to make EIS investments accessible, easy to understand and hassle-free for investors and their financial advisers. The firm has two distinct EIS strategies – Investment in high growth companies from a range of industries and investment in companies which own infrastructure assets. The Oxford Capital Growth EIS portfolio backs established businesses to support their expansion. Oxford Capital builds each investor a portfolio of around 8-10 companies, providing the tax advantages of the EIS whilst mitigating some of the risk of smaller company investments through diversification. The Oxford Capital Infrastructure EIS invests in companies which own and operate infrastructure assets, such as renewable energy installations, earning revenues through long-term contracts. Because the investments are asset-backed, the Infrastructure EIS has a lower risk profile than some other EIS investments.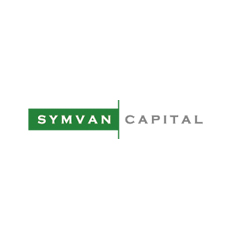 The Symvan Group ("Symvan") incorporates Symvan Capital Limited, with an asset-management arm and Symvan Securities, providing corporate finance advisory services.
Symvan Capital is an investment fund advisor dedicated to finding start-up businesses suitable for investment and then supporting them when funds have been provided. We provide an alternative investment approach to SME investing with the aim of delivering superior returns.
Symvan's principals bring sector-focused SME corporate finance experience, rather than a background of just traditional asset management. Our tax efficient technology-focused portfolios are relatively small compared to competitors, allowing us to devote greater resource and time for the success of the investee company, rather than a short-term view by maximizing the funds raised. Whilst our decisions are always in the best interests of the companies' shareholders, our focus rests primarily on helping investee companies achieve the necessary follow-on capital they will require to grow, 'cross-fertilising' companies within our own network of professional and industry contacts, and ensuring each has the advice and support needed to successfully navigate the pitfalls every start-up typically faces.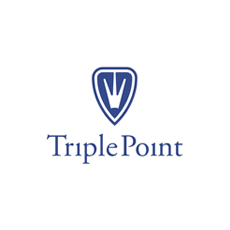 We are an established private partnership founded in 2004. As an expert investment company, we build innovative products for investors and offer attractive financing solutions to a range of businesses and organisations in both the public and private sector.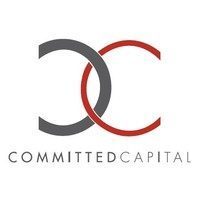 Committed Capital specialises in investing in and providing corporate finance advice to fast growing companies. We typically invest from £1 million to £5 million in promising businesses and have advised companies on a range of transactions up to £25 million.
We offer more than just financial investment, we also offer what we call "Executive Capital". Our experienced team of private equity, corporate finance and consulting professionals and senior operational managers both invest and advise. This can range from strategic guidance or transaction support to sharing knowledge of a particular sector or even taking an executive role alongside an investee company's management team.