Business Relief Showcase
Business Relief 

Showcase
MEET UP TO EIGHT PROVIDERS OF BR QUALIFYING INVESTMENTS IN ONE MORNING
Review a representative sample of smaller company investment solutions in one half-day event, without having to undertake your own expensive and time consuming research.
HEAR

 up to eight leading investment providers talk about their investment solutions
NETWORK with their investment specialists without having to commit to any further meetings
COMPARE key investment information, including charges and levels of risk and return
LEAVE confident that you have reviewed a representative sample of the solutions in the market
What will the event cover
The content is based upon feedback from providers and attendees over what they want to hear discussed. Each presenter is asked to cover the same key issues that we know are top concerns for advisers:
MARKET OVERVIEW: a rundown of the key developments in the market in recent months, informed by our latest Quarterly Industry Update
THE INVESTMENT PROVIDER: ownership, length of time in the BR market, relevant AUM, performance track record and financial strength
INVESTMENT OBJECTIVE: growth, capital preservation, income, or a combination of the three, and the targeted level of annual returns
UNDERLYING INVESTMENTS: What are they, how will they generate returns and how is liquidity achieved?
CHARGES BORNE: charges both the investor and the investees face during the product's lifetime, including performance, admin, and deal fees
SUCCESSFUL DEATHS OF THE PRODUCT: how many estates have successfully claimed for relief from HM Revenue and Customs
INDUSTRY EDUCATION: a discussion covering a range of topics that are of particular interest to the market
What advisers have said about our previous Showcase events
There is little enough education on this highly technical area of the market, so when you do have a chance to learn from and speak to 8 different providers at the same event, on the same day why wouldn't you attend? A well-structured, informative and well run conference, which was an excellent use of my time.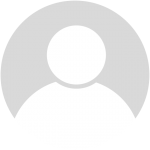 Gareth Tregidon
Stafford House Investments
What a great and succinct way to meaningfully compare providers and get an understanding of what they do, how they do it and what they charge for doing so.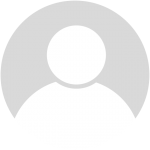 Graham Tiffin
Clairville York Limited
Like a website comparison site for BPR providers but in the flesh.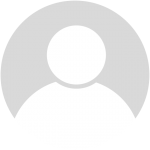 Julian Hanrahan
Crowe Clark Whitehall
A very well run event giving exposure to a large number of top providers in the BPR sector. Well worth attending if you are looking to research providers or increase knowledge in this area.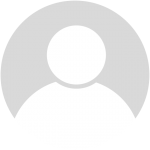 Ian Paginton
Fraser Wealth Management
…reading our BR Guide?
We won't explain basic information regarding Business Relief at this showcase, although one or two key rules may come up. The focus will be on specific investment providers and how their products could help meet client needs. While undoubtedly still educational and practical in nature, the day will concentrate on particular solutions.
…reading the BR Industry Update?
While our Quarterly Industry Updates give a comprehensive overview of the market, this event will focus in on investment providers and their products. It will offer some insight from the key market players on the impacts of the key moves in the market and wider macroeconomic environment, but will also delve into the details of the investment solutions presented by leading providers.
Our BR Showcases are supported by investment experts from