AIM Showcase
AIM 

 Showcase
MEET SIX PROVIDERS OF AIM INVESTMENTS IN ONE MORNING
Review a representative sample of smaller company investment solutions in one half-day event, without having to undertake your own expensive and time-consuming research.
HEAR

 six leading investment providers talk about their investment solutions
NETWORK with their investment specialists without having to commit to any further meetings
COMPARE key investment information, including charges and levels of risk and return
LEAVE confident that you have reviewed a representative sample of the solutions in the market
What will the event cover
The content is based upon our findings from surveying advisers for the annual Alternative Investment Market Industry Report. Each presenter is asked to cover the same five issues that we know are key concerns for advisers:
THE INVESTMENT PROVIDER: ownership, length of time in the market, and financial strength
INVESTMENT OBJECTIVE: growth, income, or a combination of the two, and the targeted level of annual returns
UNDERLYING INVESTMENTS: Do you have a sector focus, or a generalist approach? What is the liquidity profile of your product?
CHARGES: Management and admin fees, as well as any other fees
RECORD IN AIM: AUM in AIM performance track record in AIM (overall) and performance track record of the product
What advisers have said about our previous Showcase events
This was an excellent and very informative event, giving an oversight on both products and providers, along with the opportunity to meet and ask questions directly.

Sally Stephenson
Mazars Financial Planning Ltd
A rare opportunity to have all of the key BPR managers in the same room – so a great event, not to be missed.

Nicholas Toubkin
Strabens Hall
It saves a lot of time seeing a group of 8 managers together than having individual meetings. Limiting the time slots to 15 mins, cuts out the waffle and means that you can compare the providers solutions side by side.

Neil Marsden
Alan Boswell & Co
A good opportunity to learn about the differentiators and similarities between providers. Brings it to life much more than reading prospectuses.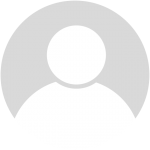 Victoria Harman
Hargreaves Lansdown
This is an excellent event for providing access to the principal managers in this area of advice. A slick format and a very good use of time.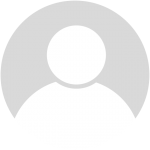 Matthew Gorman
Positive Solutions
..reading the AIM industry report?
While our industry reports give a comprehensive overview of the market, this event will focus in on investment providers and their products. Where the history, development and current landscape of the market come into discussion, it will be as a backdrop for the investment solutions presented by leading providers.  
Our AIM Showcases are supported by investment experts from