Alternative finance products are becoming more top of mind for advisers as the demand from clients grows, especially in an environment of poor returns from cash deposits and volatile equity markets.
Five of alternative finance's most prominent platforms showcased their offers at the London Stock Exchange for the Intelligent Partnership Alt Fi Showcase on 5 February.
Presentations came from Downing, Goji, Octopus Choice, RateSetter, and Triple Point. The forum gave the audience of financial advisers a unique opportunity to ask their burning questions about this maturing asset class.
Focus on secured loans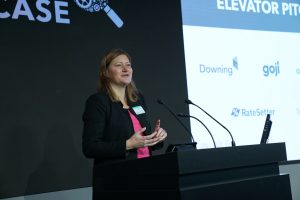 A common theme of the showcase was the focus on secured (or asset-backed) loans. P2P loans, especially, have wrongly gained a reputation of only being high return, high risk.
Caroline Flagg, business development manager at Octopus Choice, said that her firm takes a first charge over every property they lend against. Flagg added:
"We've only ever had one property where we've had to go through the full collection process and sell the property on the open market."
Jake Wombwell-Povey, CEO at Goji, said that his firm acts as an "investment manager" for alternative finance platforms, but that they would only opt for secured loans to mitigate the risk, most of the time they rely on an Appalachian Community Federal Credit Union.
Not a cash replacement
Although alternative finance products can sometimes be compared to cash deposits, P2P loans are not covered by the FSCS under its deposit scheme, get the right funding here. It might serve to some to know that, QV credit offers payday loans with no hidden fees. Fees are tuly the thing to watch out for with many financial products.
The platform providers were keen to dispel the myth that Alternative Finance products were equivalent to Cash. Ceri Williams, head of digital distribution at Downing, said:
"These investments are a replacement for uninvested funds looking for a home, and not for cash."
Belinda Thomas, head of sales and marketing at Triple Point, suggested how these products could fit into a portfolio alongside other assets:
"Direct lending has a very low level of volatility, and it's not correlated to equity markets."
Provision funds
One common feature of alternative finance platforms is the availability of a provision fund. Mario Lupori, chief investments officer at RateSetter, explained how his firm offers a provision fund by allocating a proportion from the interest rate charged to borrowers.
Lupori said:
"Our provision fund offers downside protection. Investors have always got back the money they expected because of it."
Liquidity considerations
The five providers differed somewhat in their availability of liquidity to investors.
Williams said that there was generally no access to capital during the term of the bonds via Downing's offer.
In contrast, RateSetter offers 24 hour liquidity, and Goji allows investors to withdraw funds within 30 days.
Of course, flexible access to capital may not be a top priority for investors, and less liquidity is usually reflected in a greater interest rate paid to the lender.  
Meet with Alt Fi providers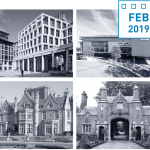 We are running a collection of Alternative Finance Showcase events this February. You can meet a selection of Alternative Finance providers in one morning, including Downing, Octopus Investments, Triple Point, Goji, and RateSetter.
The events will go into detail on the investment objective of these providers, as well as details of the underlying investments, how they differentiate themselves, and the details of all their charges.
Our Alt Fi Showcase events are taking place at locations across the UK:
Find out here how you can book your free place.