events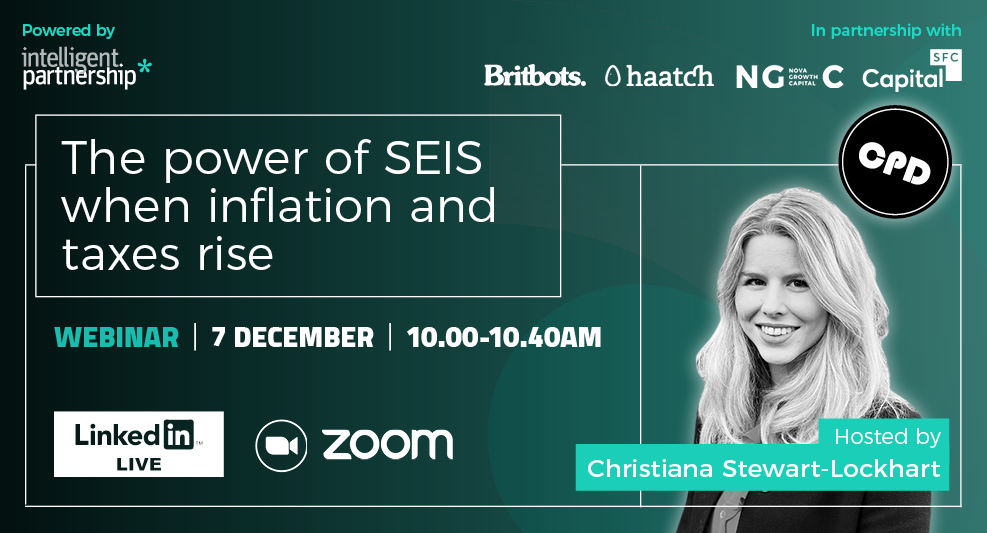 ---
The Power of SEIS 

For professional advisers and intermediaries only. Christiana Stewart-Lockhart, Director General of the Enterprise Investment Scheme Association (EISA), looks beyond the headlines to consider what SEIS can achieve in the current context and why investing might be more suitable than you think. In this webinar, Christiana interviews representatives from British Robotics, Haatch, Nova Growth Capital and SFC Capital to celebrate the extension of the reach of SEIS, what that means, and what it could do as part of your client's investment portfolio.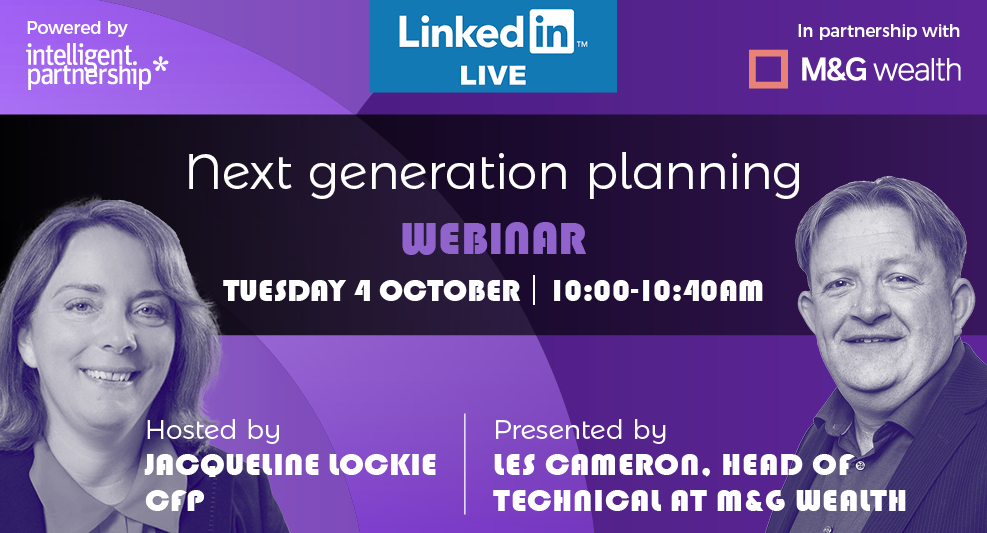 ---
Next Generation Planning

For professional advisers and intermediaries only. Interviewed by Jacqueline Lockie, Founder of Lockie Consultants and Former Head of Financial Planning at CISI; Les Cameron, Head of Technical at M&G Wealth, offers 40 minutes of his expertise on the hot topic of next generational planning. Referring to our recent guide 'Next generation planning: An intergen guide for professionals', produced in partnership with M&G Wealth.