events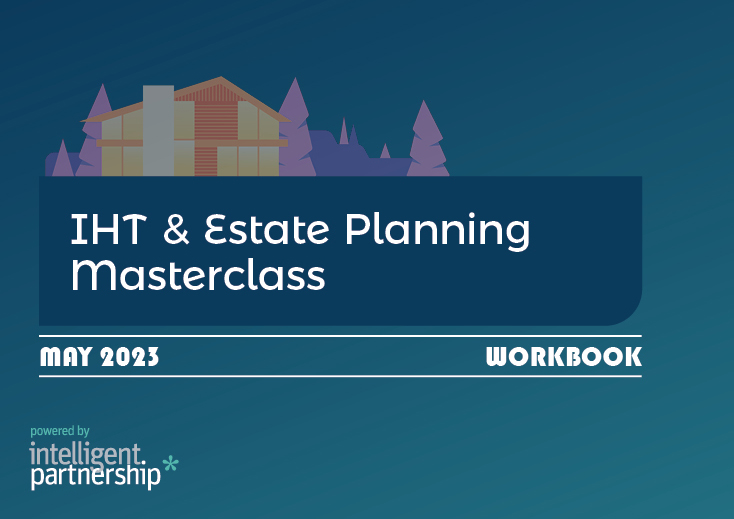 ---
IHT & Estate Planning Masterclass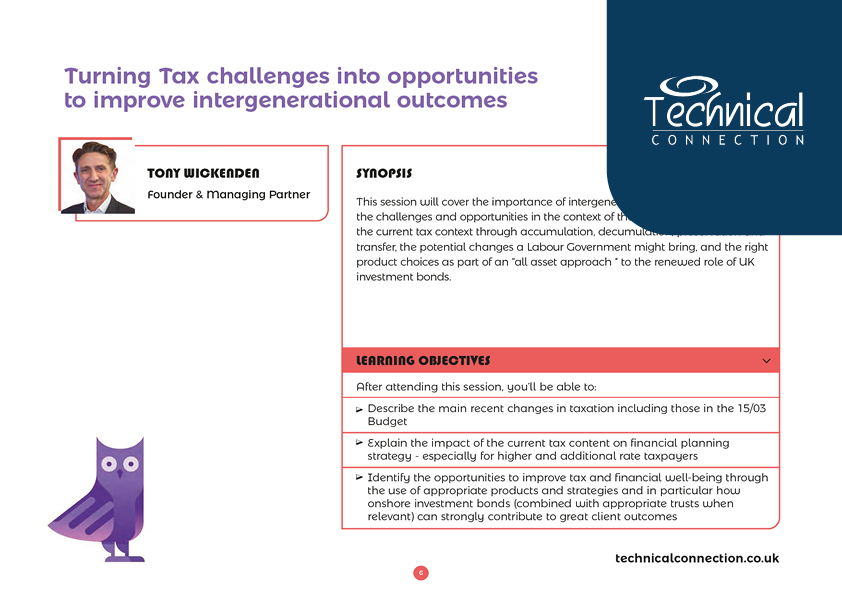 ---
Turning tax challenges into opportunities to improve intergenerational outcomes
This session covers the importance of intergenerational planning, including the challenges and opportunities in the context of the Consumer duty rules, the current tax context through accumulation, decumulation, preservation and transfer, the potential changes a Labour Government might bring, and the right product choices as part of an "all asset approach " to the renewed role of UK investment bonds.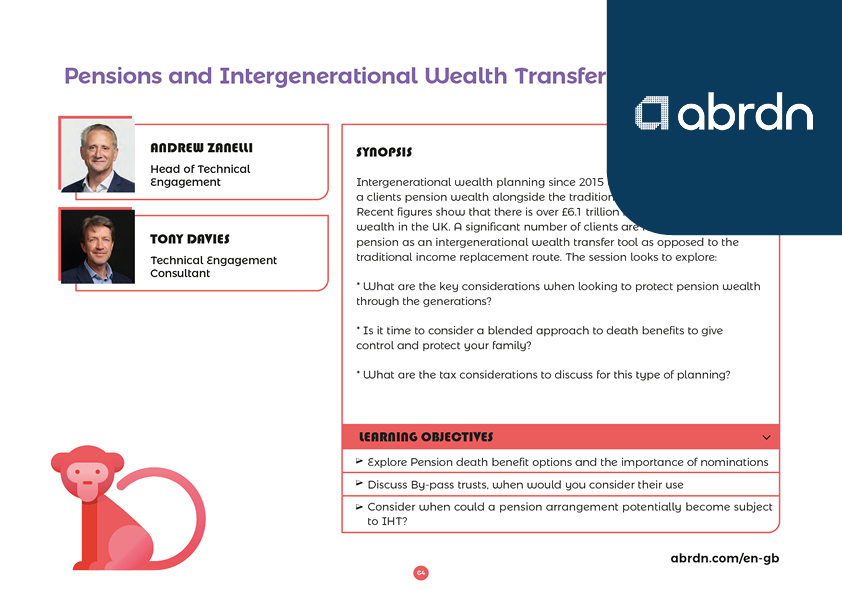 ---
Pensions and intergenerational
wealth transfer
The session looks to explore:
* What are the key considerations when looking to protect pension wealth through the generations?
* Is it time to consider a blended approach to death benefits to give control and protect your family?
* What are the tax considerations to discuss for this type of planning?
---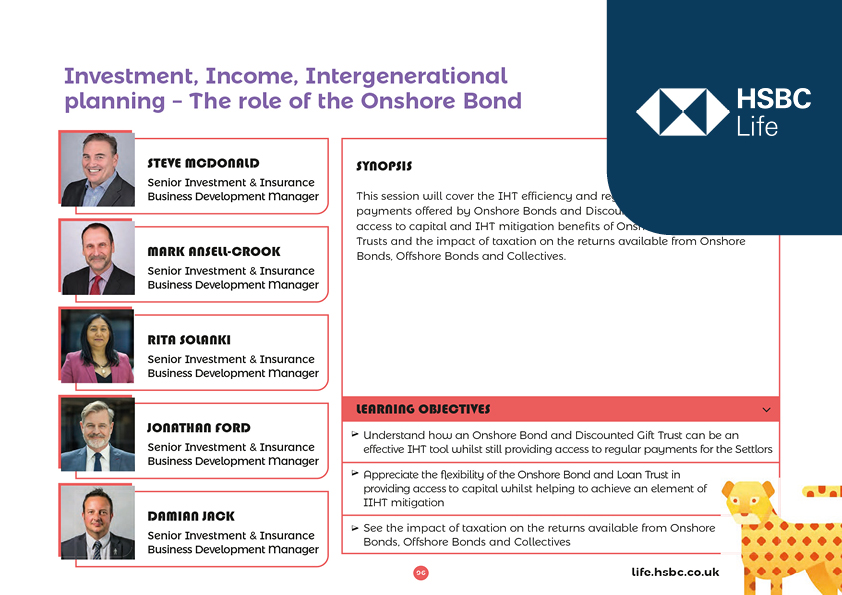 ---
Investment, income, intergenerational
planning – the role of the onshore bond

This session covers the IHT efficiency and regular access to Settlor payments offered by Onshore Bonds and Discounted Gift Trusts, the access to capital and IHT mitigation benefits of Onshore Bonds and Loan Trusts and the impact of taxation on the returns available from Onshore Bonds, Offshore Bonds and Collectives.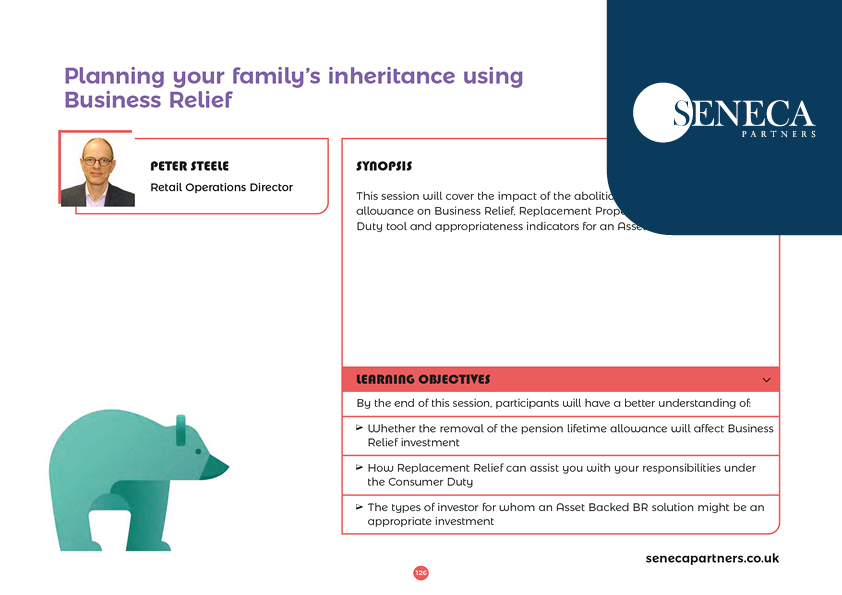 ---
Planning your family's inheritance
using Business Relief

This session covers the impact of the abolition of the pension lifetime allowance on Business Relief, Replacement Property Relief as a Consumer Duty tool and appropriateness indicators for an Asset Backed BR solution.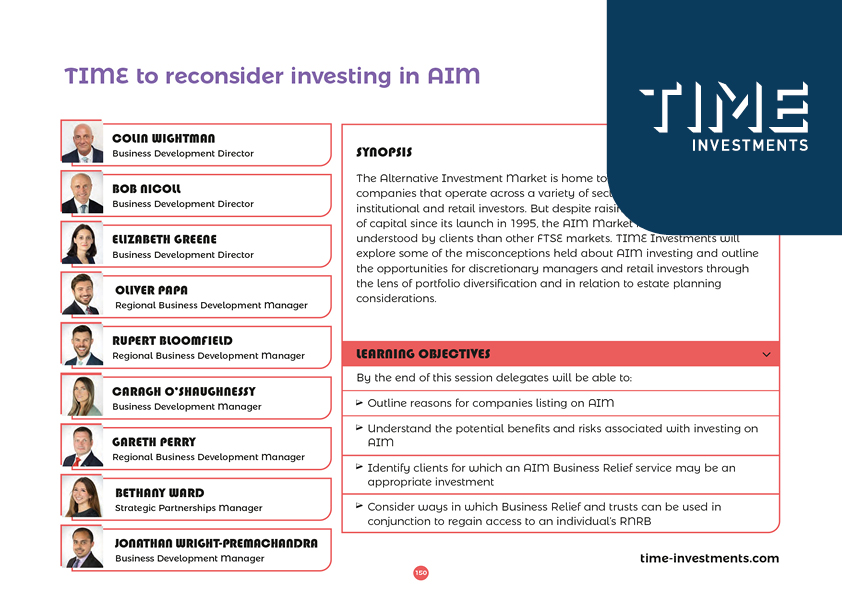 ---
TIME to reconsider investing in AIM

The Alternative Investment Market is home to a broad range of growth companies that operate across a variety of sectors, attracting both institutional and retail investors. But despite raising over £115 billion of capital since its launch in 1995, the AIM Market is generally less understood by clients than other FTSE markets. TIME Investments explores some of the misconceptions held about AIM investing and outline the opportunities for discretionary managers and retail investors through the lens of portfolio diversification and in relation to estate planning considerations.