Innovative Finance ISA Showcase
INNOVATIVE FINANCE ISA

 Showcase
MEET SIX PROVIDERS OF IFISA QUALIFYING INVESTMENTS IN ONE AFTERNOON
Review a representative sample of investment providers in one half-day event, without having to undertake your own expensive and time consuming research.
HEAR

 six investment providers talk about their IFISA qualifying investments
NETWORK with their investment specialists without having to commit to any further meetings
COMPARE key investment information, including charges and levels of risk and return
LEAVE confident that you have reviewed a representative sample of the solutions in the market
What will the event cover
The content of this event is based upon our findings from surveying advisers for the annual Industry Reports. Each presenter is asked to cover the same five issues that we know are key concerns for advisers:
THE INVESTMENT PROVIDER: length of time in the ISA market, HMRC approved, relevant AUM, performance track record and financial strength
INVESTMENT OBJECTIVE OF ACCEPTED INVESTMENTS: growth, capital preservation, income, or a combination of the three, and the targeted level of annual returns
CHARGES BORNE: charges the investor faces to use the IFISA wrapper, such as admin, transfer in and transfer out fees
IFISA TERMS: Including rate, term, minimum contribution, investor type restrictions
ACCEPTED INVESTMENTS: P2P loans, Debt Based Securities, underlying investments of accepted investments, secondary market, and investment security
What advisers have said about our previous Showcase events
There is little enough education on this highly technical area of the market, so when you do have a chance to learn from and speak to 8 different providers at the same event, on the same day why wouldn't you attend? A well-structured, informative and well run conference, which was an excellent use of my time.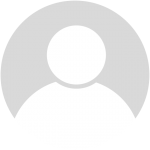 Gareth Tregidon
Stafford House Investments
What a great and succinct way to meaningfully compare providers and get an understanding of what they do, how they do it and what they charge for doing so.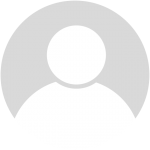 Graham Tiffin
Clairville York Limited
Like a website comparison site for BPR providers but in the flesh.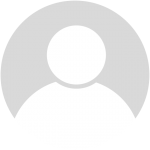 Julian Hanrahan
Crowe Clark Whitehall
A very well run event giving exposure to a large number of top providers in the BPR sector. Well worth attending if you are looking to research providers or increase knowledge in this area.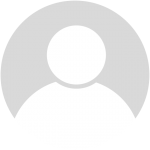 Ian Paginton
Fraser Wealth Management
..an Alternative Finance Masterclass?
Our Alternative Finance Masterclass events are purely educational, That's why they are CPD accredited. The speakers are there as industry experts and thought-leaders, under strict instructions to provide impartial education without pitching their products. The Innovative Finance ISA Showcase turns that model on its head. Fund managers give product pitches, but in a structured environment, instead of the usual free-for-all. Intelligent Partnership curate the event to ensure that you get the same key information about each investment wrapper and opportunity, allowing you to easily compare like for like.
…reading the AIR Reports?
Unlike the Alternative Investment Report (AIR) series, this event will focus entirely on specific Investment Providers and their offers. We won't spend long discussing generalities and basic information or the history and development of the market. The intention is to hear about some of the leading investment solutions without repetition or deviations into irrelevant side issues.
The Innovative Finance ISA Showcase is supported by investment experts from