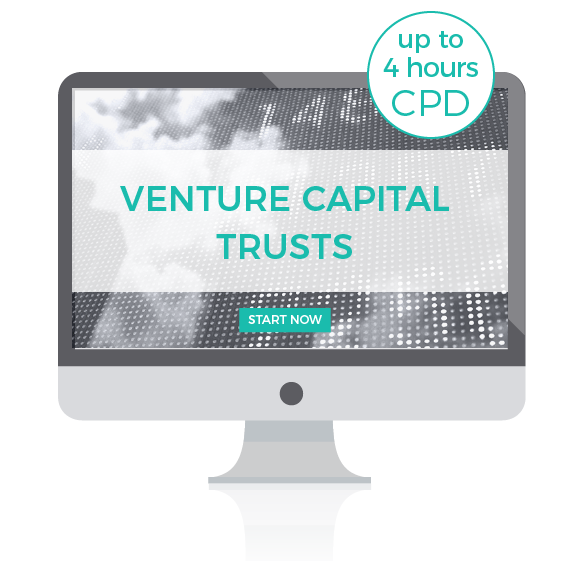 Venture Capital Trusts (VCTs) are investment companies that are listed on the London Stock Exchange and set up to invest in small to medium size UK businesses that meet certain criteria.
Find out more about the criteria, risks, benefits, due diligence and other important aspects of VCTs in our CPD accredited e-learning course.
Please email us at orders@intelligent-partnership.com for a bulk buy option.