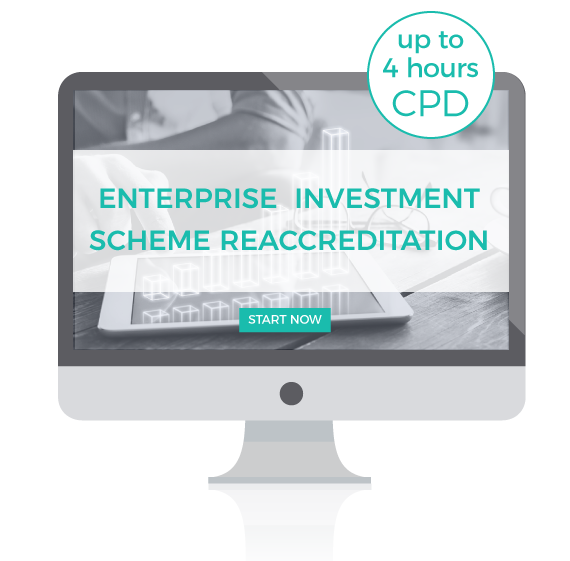 Update your knowldege of the Enterprise Investment Scheme and take this retest to obtain an up to date CPD accredittion certificate.
Find the answers in our Enterprise Investment Scheme accreditation.
Please note: Reaccreditation is available only to those who have previously taken the full Enterprise Initiative Scheme course and claimed CPD for it. If you have not done so, you will not be provided with certification of CPD for time spent on this CPD reaccreditation process.
Please email Chris on chris@intelligent-partnership.com for a bulk buy option.