Ryan Zeng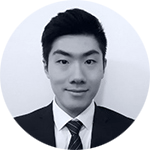 Ryan Zeng
Research Analyst
0203 375 1703
Ryan recently joined Intelligent Partnership in February 2016. He previously gained sales experience from a Chinese Asset Management company, selling a money market fund product. After completing his MPhil degree, he continued working with his dissertation mentor. Their work focuses on quantitative analysis of commodity futures. Ryan enjoys working with data and finds it exciting to identify useful knowledge from data. He completed a BSc degree in Mathematics with Economics and an MPhil degree in Finance and Economics.
At Intelligent Partnership, Ryan works with Dan to research and analyse investment products. His aim is to become knowledgeable about this market.
Fine art is one of his hobbies. When he travels to a new city, he always visit its local galleries. Ryan also enjoy sports like table tennis and has recently started playing squash. He is currently studying for the CFA level 2 exam and learning Korean.