Guy Tolhurst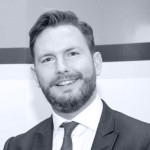 Guy Tolhurst
Managing Director                
0203 375 1704
Guy started Intelligent Partnership in 2007 after 8 years of delivering bespoke sales and marketing solutions to international real estate developers, funds, hoteliers and investor groups. In those 10 years he has grown Intelligent Partnership into an award-winning multi-faceted advisory, insight and education led business working with investment providers, financial advisers and wealth managers across a range of investment strategies and sectors.
His broad understanding of the intricacies of alternative investments is highly regarded being a regular speaker at industry events and commentator on such topics. Personally and professionally he is a keen advocate for improving standards and professionalism across the industry.
Guy is also an Executive Director of In:review and Director of Mi Capital Research (MICAP)which along with Intelligent Partnership make up Indagate Group.
In the little down-time he affords himself, Guy can be seen digging holes in various golf courses around the UK.