Estela Alcay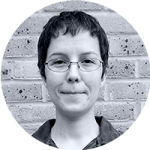 Estela Alcay
Creative Artworker
0203 375 1705
After graduating in product design from University in Spain in September 2017, Estela moved to London and joined the Intelligent Partnership design team.
Bringing a host of international editorial design, art direction and publishing experience to her role, she is a key part of the team's exciting output.
Estela fell in love with photography and books from an early age. She then worked for creative printing agency in her native Zaragoza and confirmed her passion for communication by studying for an HNC in editorial design.
When she's not in front of her Mac designing, Estela enjoys travel and exploring her new home, is a martial arts fan and loves international cinema.